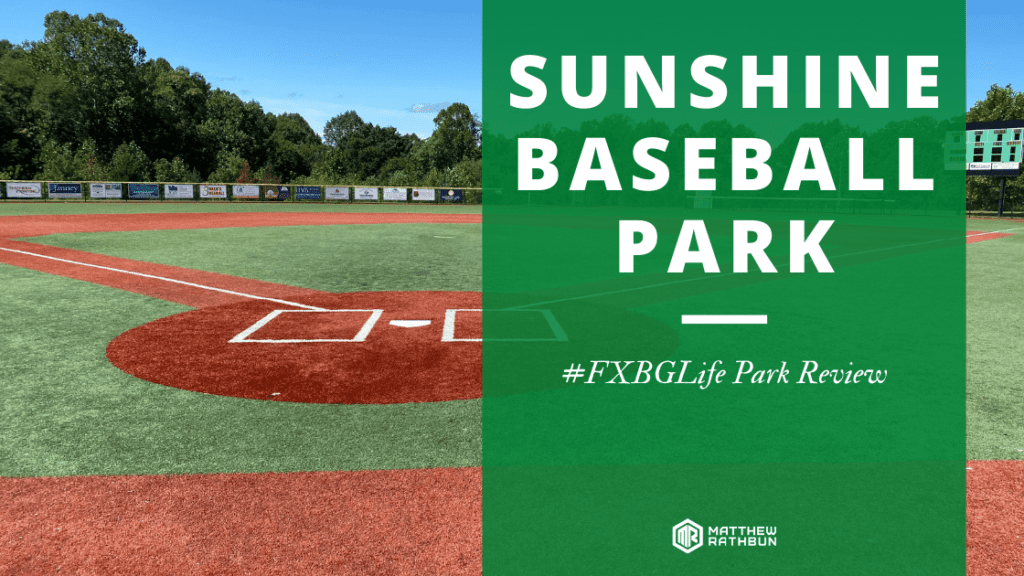 Let's Play Ball In #FXBG!
Some of my favorite memories as a little kid was little league baseball!  The sportsmanship, the competition, and the fun that one can have while learning and playing baseball is a great experience for kids. And let's face it, kids could use a lot more outside and exercise time.
Recently I got a chance to visit the Sunshine Baseball stadium while hiking the Quarry Trail right next door in the City.  It's beautiful!  This is one of the nicest little league fields I've ever seen.
I've added a virtual tour of one of the two fields below, as well as a tour of the facilities near the field.  The covered dugouts and artificial turf fields are very well maintained. Next door there is a  playground for the younger kids and an Education Building for activities other than playing ball.  The Education Building has a computer center and other resources for scientific study as well as a deep-sea exploration experience as part of the Jason Project . There are also restroom facilities at the park.
While I was visiting there were no active games being played and yet there were still a lot of families enjoying this beautiful park, playing with their puppies, throwing frisbees, and hiking or biking on the trails all around. (There is a bike repair station at the park as well).
The park originated from an initiative of the Cal Ripken Sr. Foundation and continues to be maintained and cared for by the efforts of the Sunshine Ballpark Foundation.  This park is a great reflection of the giving nature of people in the Fredericksburg area and of the efforts of our local volunteers.
Go play some ball!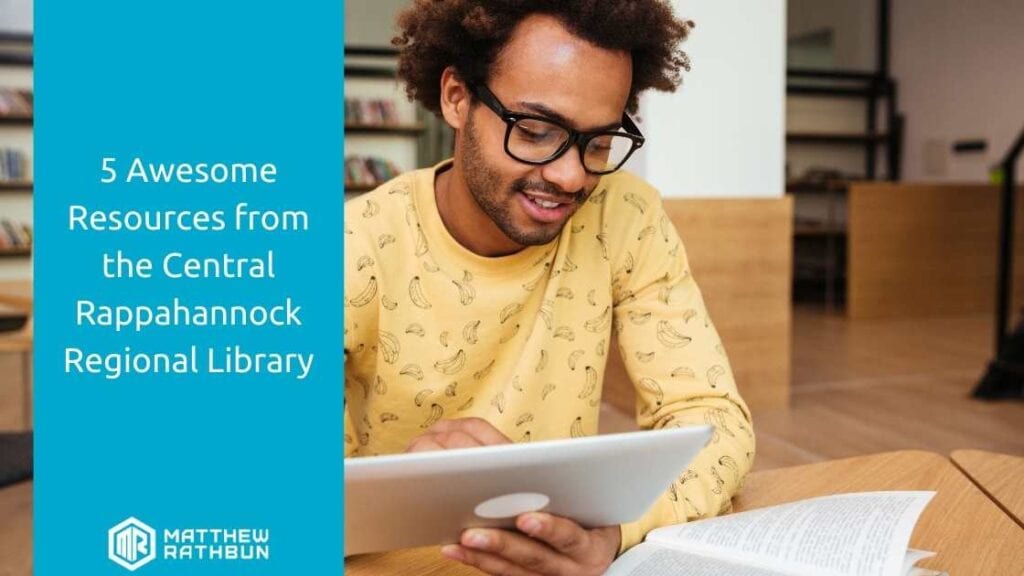 The Alchemy Of The Library
Every time I walk through the doors of the library I am immediately taken back to those formative years as a child when my mom would walk all of us into our local library.  From the Porter's branch in Stafford to the Spotsylvania branch where Mr. Bond was always there with the perfect recommendation for a book to take me to some magic world, libraries were natural parts of my world. Mr. Bond was great! He was a happy and distinguished man who looked like he should be the captain of some old ship in times past, Mr. Bond was exactly what a library needed.
I devoured books back then. I would spend entire days reading about adventures of times past, those present, and of fantastic worlds in the future.  But books were not the limit of the resources that I digested. To this day I remember my father hanging a white sheet on the wall and loading a filmstrip or movie that we borrowed from the library into the movie projector he had rented. Watching the Little Prince (1974) was a very exciting thing to do in your own home as a little kid. The jiffy-pop popcorn balloning into the tinfoil bubble of awesomeness on the stove was a big treat too! Over time I migrated to audiobooks on cassette tapes, then CDs, VHS videos then DVDs.
Those were awesome times and as enriching as those times were, time and technology have marched on and created new resources and tools and thankfully the Central Rapphannock Regional Library has kept up with those times. Right now in the midst of the COVID-19 pandemic, those resources couldn't be needed more by many families. The following resources are not the limit of what our library system has to offer, but the ones that I thought maybe the most useful right now.
#1 Lynda For Free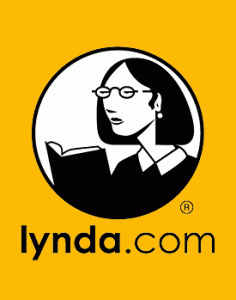 For years I paid hundreds of dollars per year for this treasure trove of education.  Lynda is a fantastic resource for personal development. With over 6,000 video training services on everything from how to use new technology skills to starting that business you've been thinking about, Lynda delivers quality training.
Lynda is a great tool to give yourself an upgrade and invest in your own personal development while spending this downtown at home.
#2 Tutor.com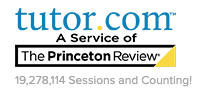 Every day I read just a little a few social media posts filled with thinly-veiled panic from parents who are now finding themselves with a little more responsibility for their children's education than they once had. Virtual learning at home creates questions about fourth-grade fraction reduction math that we all worked super hard to suppress from our memories. And I can only imagine the look on the parent's face when they are asked for help on that math schoolwork. This is when parents have to finally confess and tell their kids that Santa Clause isn't real in a hope of distracting their little darling from the fact that said parent doesn't remember fouth-grade math. (pro-tip go download PhotoMath app.  Trust me, it'll hook you up with the answers and how to do the problem. You'll look like a super-smart parent.)
Central Rapphannock Library has your back!  Tutor.com is a service through The Princeton Review that has partnered with the library to offer FREE tutoring services from kindergarten to adult!  With over 60 subjects and one-on-one tutoring, this should be your first stop with your kids need a little extra help.
Tutoring.com also offers career coaching for those adults who are finding themselves unexpectedly needing to polish off that resume and find a new career.
#3 Audio books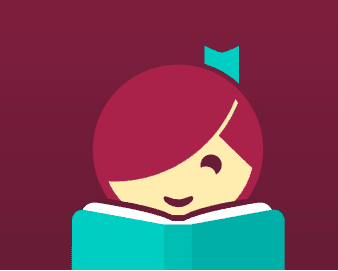 Do you love to read, but struggle with the time to do so, do you think audiobooks would be a great solution but yet another subscription service just isn't in your budget?  Don't worry, Libby from OverDrive has your back!
OverDrive plays with a free app on any mobile device or tablet and has a partnership with the library to let you check out and listen to any of MILLIONS of audiobooks on their system.
Great way to keep up with awesome literature and that book you've been meaning to get to while also doing routine chores or just chilling on the couch.
#4 Rocket Language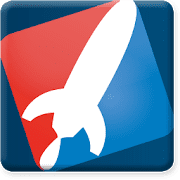 Do you want to learn sign language, Spanish, French or any one of 12 other languages for free?  Then go use your library ID and sign in!  RocketLanguage has a partnership with CRRL to get you started and use your downtime wisely!
CRRL also partnered with Mango Languages so that you can download a mobile app and pick up some quick coversational understanding of a new language.  This is also a free service and seems pretty awesome!
#5 Great Courses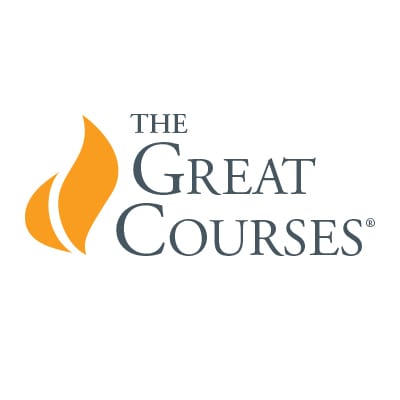 I love learning new things so much… There is something about getting a better understanding of history, or how the world works, or how nature works that compels me to want and be a better person.  Knowledge is so important and in this crazy world, we simply don't take enough time out of our days to really understand things.  It's time we start learning more and the Great Courses series is perfect for doing just that.
With 100's of courses, this program allows you to listen to college-level instruction and lecture on everything from history and how the government works to the fundamentals of photography.  I've taken several courses and I am in love with the format.  CRRL offers both the audio learning series as well as the video learning series.  Honestly. It's time well spent. You should treat your mind to something new and make time to learn a little more.
That's Not All!
CRRL has been doing some awesome virtual reading clubs, book clubs for kids, an ingenious curbside service, phone support, and much more. You should check out their website, subscribe to their newsletter, and follow them on Facebook.  They are constantly cranking out all sorts of goodness. Their website is full of resources, tools, and information that you shouldn't miss.
In case you don't remember 1974's Little Prince…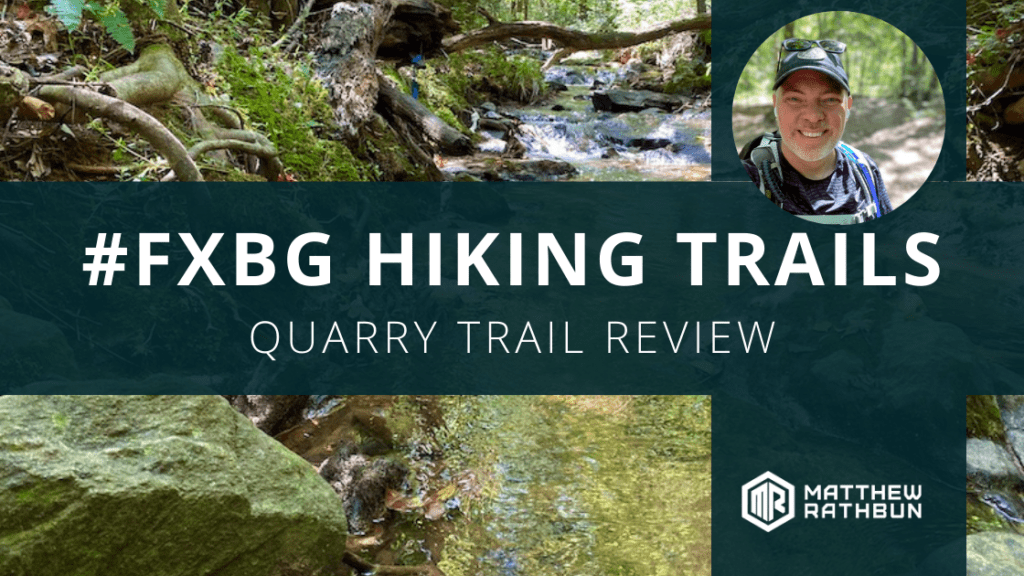 The Quarry Trail of #FXBG
When I was a kid I spent my life wandering around in the woods.  I love the peace and quiet, the adventures I would imagine, and the enjoyment of stumbling upon a babbling creek.  The nature I encountered during those long hikes almost every day were my very own fortress of solitude. As I got older and life took over I came to forget the love I had for being outdoors.
Last year I went on a hike in Westmoreland state park and that made me want more time in the woods. I bought some new gear from River Rock Outfitters (AMAZING customer service and really great store) and decided to join a group at Old Rag mountain near Shenandoah National Park.  I thought I was going to die. I completed the hike, but I wasn't sure my out-of-shape body was going to let me live to talk about it. The view was beautiful and I'm happy I was able to complete the hike.
I bought some more gear, downloaded some new apps, and went camping for the first time in a long time months later. That got me hooked. I had the bug again, but carving out time to travel and hike was challenging.  When COVID hit it forced me to be home and not on travel lecturing. I've spent the time organizing my life and indulging in some hobbies became a priority. What better hobby during a pandemic that getting some fresh air and being in nature?
Last weekend I opened up the Alltrails app to see what it said about the area's Civil War trails and BOOM! I found the Quarry Trail, which is a five-minute ride from my house. I've lived in Fredericksburg all my life and I knew there were some trails around but had no idea how perfect this trail was nor how conveniently located it was to where I live.
The Quarry Trail (also known as the USGS, Big Bill, and Ridgeline Trails loop on the Alltrails app) was perfect. It's rated as moderate and it has support for mountain bikes and hikers.  Once I looked over the hike and the great reviews on the app, I grabbed my pack and some trail mix, and off I went.
I spent about three hours starting from the parking lot off Fall Hill Avenue next to Sunshine Baseball Park.  For mountain bike riders (another recent hobby of mine) there is a bike repair station with an assortment of tools and resources located right at the trail's entrance.
Once you enter the trail you can see it's well maintained by the FredTrails volunteer group. They have even created a useful map (see below). There are various options for hiking and the hike will take you down to the Rappahannock River, near the old quarry, up inclines to overlook the interstate overpass, along creeks, and more.  Essentially everything you'd like to see during a Sunday afternoon nature hike in Fredericksburg is right here.
The various trails could be marked a little better, but anyone with a reasonable sense of direction and experience hiking will find that it's not challenging to maintain your orientation. Avenza Map app is free and has a great offline map of the hiking trails you can download on your phone just in case you want the security of a map.
If you're looking for a way to get outside and enjoy some fresh air, plus some healthy exercise and great views of nature you need to spend an afternoon hiking or biking this trail. Grab your favorite hiking Spotify playlist, some trail mix, and some water and get outside!  You'll be glad you did!
Quarry Trail Map (Hat-Tip To FredTrails)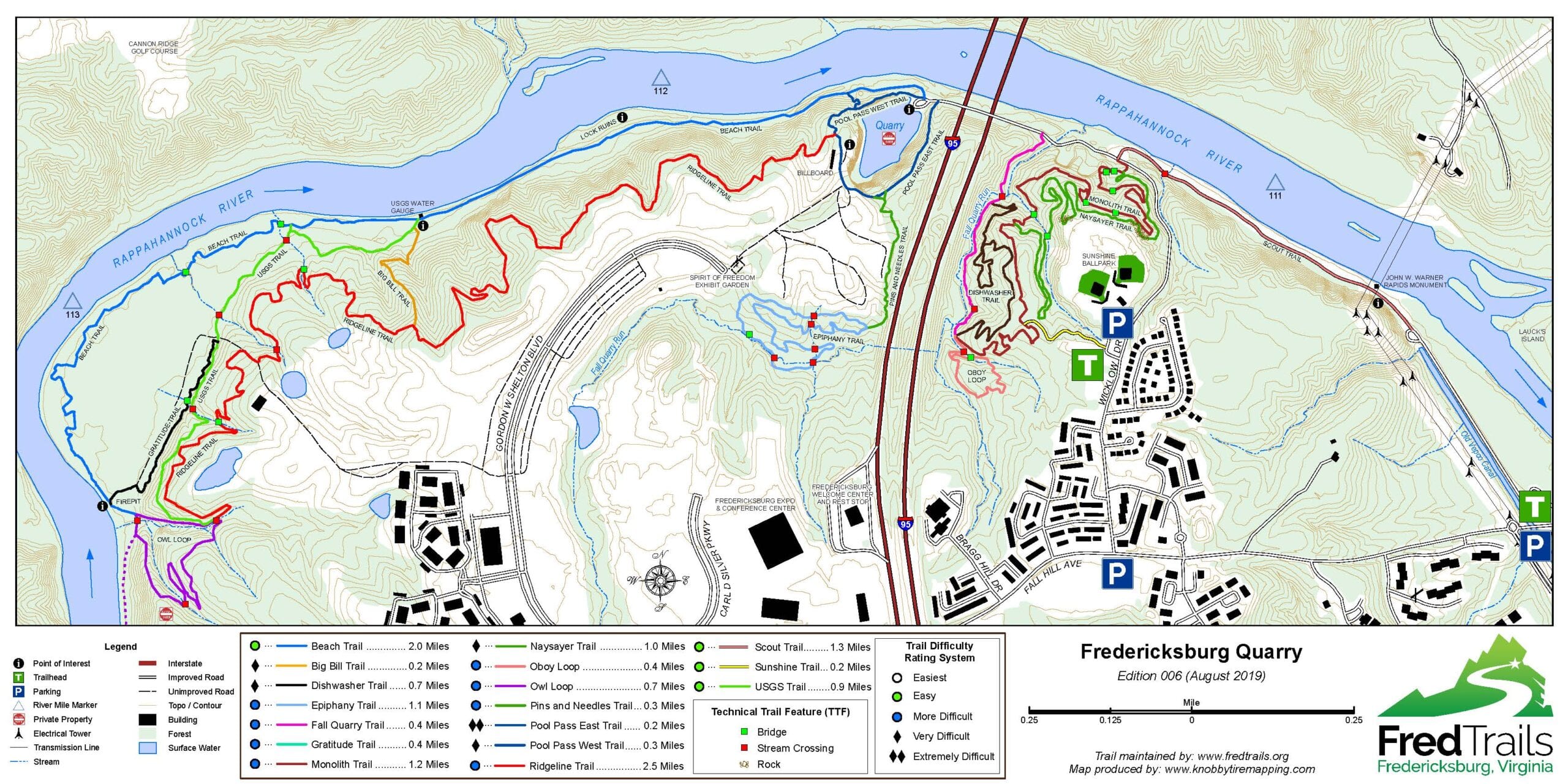 Apps and Resources
AllTrails Website and Mobile App (free)
Strava Hike Tracking App (free)
Avenza Maps Offline and GPS Maps (free)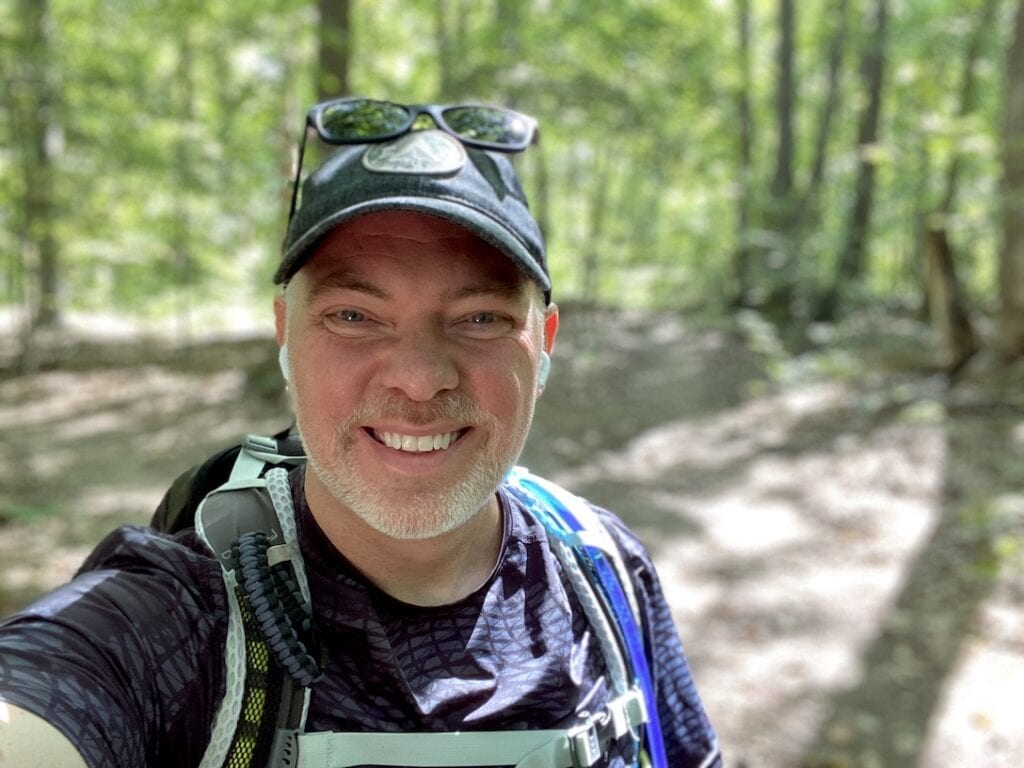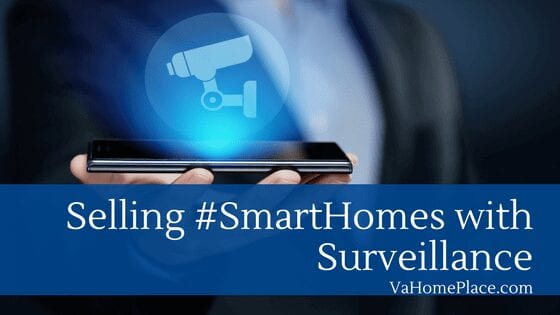 Selling #SmartHomes with Cameras
There are a number of facets to consider when a homeowner decides to offer their home for sale. What some homeowners don't consider are the implications of using their smart cameras while placing the home on the market.  However, there exists some liability and risk when checking in on those buyers while they are visiting your home.  I'm not an attorney, but I have done my research and have spoken to those in the know.  So, here's a summary of what homeowners should consider. Many of us have invested in Nest's Dropcams and other smart home cameras to keep our homes safe and to be able to check in on family throughout the day.  Commonly these devices allow homeowners to view the inside of the home while away and most of them allow the homeowner to listen in on their house as well.  But there are a number of laws that limit the way in which the homeowner can use these features to keep an eye on buyers or other visitors.
Listening or Recording A Home Buyers Visit
We're going to start with the easier of the audio and video question – the audio.
Can a homeowner listen in on a buyer visiting their home for a showing or inspection?
The short answer is that without some type of consent, probably not.  There are federal wiretapping laws that come into play here and almost every state has a specific regulation regarding recording people without consent. Virginia is different from what most people would think.  Virginia allows you to record a conversation that you're involved in without the consent of the other party. (Commonly and cleverly known as the "One Party Consent" rule)  You merely need to be a party to the conversation.  However, to be a third party that is recording or listening to the conversation of two other individuals is prohibited. At the time of this writing, Virginia makes it a Class 6 Felony to record or listen in to the conversations between other parties that do not include you.  You can verify this is section 19.2-62 of Virginia law.  (Remember, I'm not an attorney).
Video Streaming Or Recording A Home Buyer's Visit
The trickier part of the question is the video recording or monitoring part.  It's trickier because technology often outpasses legislation, so the rules aren't nearly as straightforward.  At the time of this writing, there is nothing that expressly prohibits you from using your camera to view the parties that are in your home.  The closest rule in Virginia is 18.2-386.1, which makes it illegal to video or photograph someone who is nude or partially nude without their consent.  If the buyer is nude or partially nude in your home, you may have bigger issues than this regulation, though.
Can I watch a homebuyer who is in my home via video?
Just remember that most smarthome or internet of things (IOT) cameras allow both audio and recording.  No one is going to believe that you aren't listening in as you're watching.  The broader consideration isn't if it's a good practice to watch people on camera, but rather how it could adversely affect you when the buyer realizes that you've been peeking in on them while they are visiting your home.  A big part of a successful real estate transaction is based on the negotiations and the trust between the buyers and sellers. If the buyers who are visiting your home look up halfway through the home visit and realize that you've been creeping in on them you're going to lose a lot of trust as the buyers will feel victimized and violated.  This is hardly the way we want to start our journey with the buyers and may actually cause them to elect to not make an offer on your home.
What We Can Do To Help
If you've made it this far into the post you probably are thinking about things that you previously haven't before and have a question as to how you can keep your surveillance gear in place to protect you and your family's interest.  The good news is that we have answers.  Angel and I create informed consent as a way to try and protect your interest.  We start with laminated signs outside of the home at each entrance that has a friendly and inviting "disclosure" about the presence of these devices.  We also include it in the comments we leave for agents in the multiple listing services so that the agent can inform their buyers that this equipment is in place and that buyers should act accordingly.  These are part of several techniques we use to inform the consumer of the existence of these devices and the buyer can make the decision to enter the home knowing that these devices are in place. Of course, these are just some initial steps.  There are more things we do to protect your interest and help get the buyer interested and motivated in buying your home.  You should give us a call if you're thinking of selling your home so that we can guide you through other ways to avoid some of the special considerations that arise when selling your gadget-friendly smarthome.  If you have any other questions you can always feel free to reach out to us!